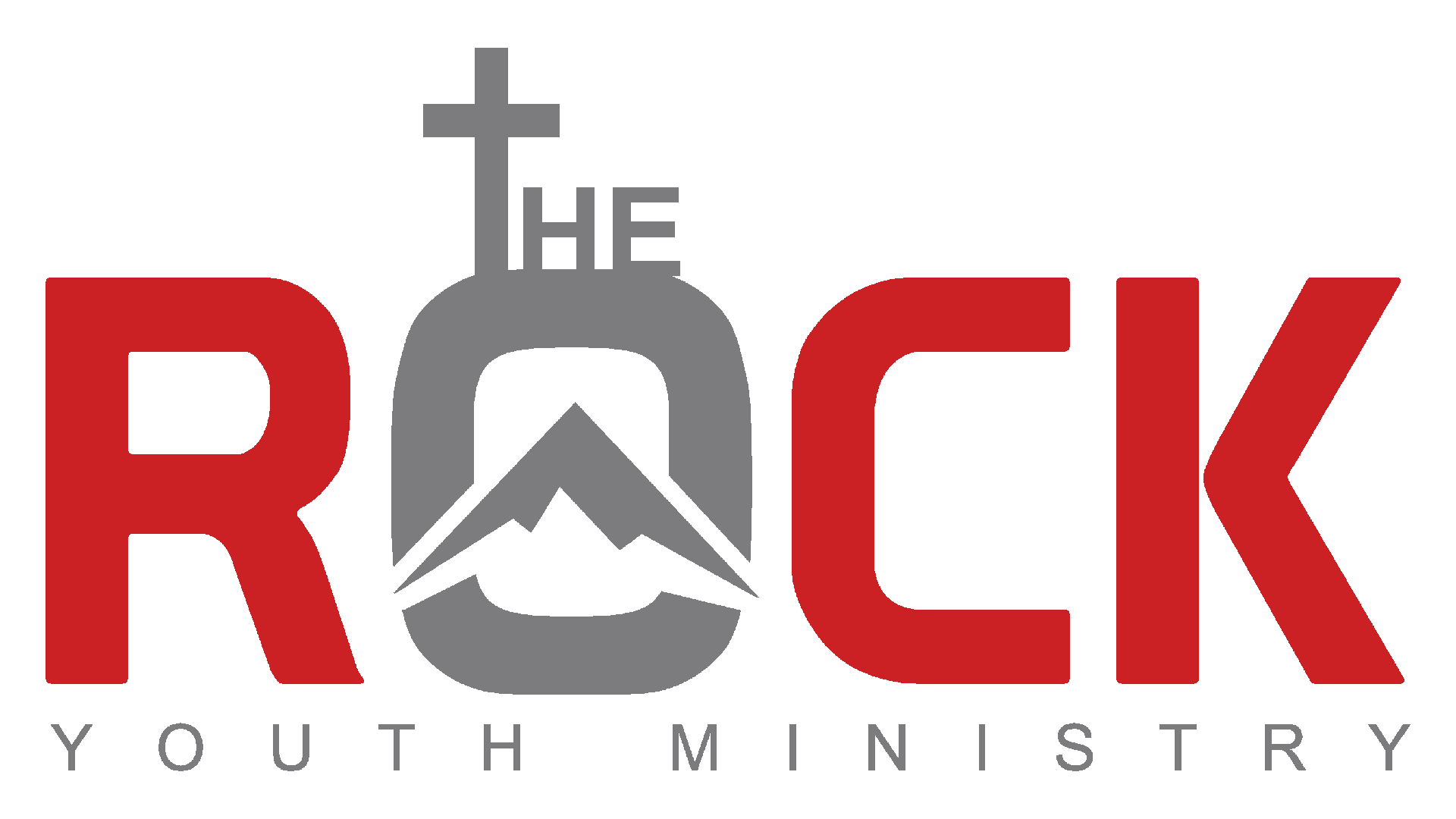 The Rock equips Middle School and High School students to know God and to become disciples of Jesus Christ.
The name of our youth ministry comes from an event in the life of Jesus found in Matthew 16:13-19.
When Jesus came to the region of Caesarea Philippi, he asked his disciples, "Who do people say that the Son of Man is?" They replied, "Some say John the Baptist; others, Elijah; still others, Jeremiah or one of the prophets." "But you," he asked them, "who do you say that I am?" Simon Peter answered, "You are the Messiah, the Son of the living God." Jesus responded, "Blessed are you, Simon son of Jonah, because flesh and blood did not reveal this to you, but my Father in heaven. And I also say to you that you are Peter, and on this rock I will build my church, and the gates of Hades will not overpower it. I will give you the keys of the kingdom of heaven, and whatever you bind on earth will have been bound in heaven, and whatever you loose on earth will have been loosed in heaven" (CSB).
The goal of The Rock is for young people to come to the conviction Peter proclaimed: that Jesus is the Messiah, the Son of the living God! And more than just getting youth "saved," the goal is that they are truly set free from all that binds--sin, fear, addiction, and be "loosed" to love and serve the Living God!
The Rock meets Wednesdays @ 6:30-8:00 pm, and is a time of fun activities and solid Biblical teaching on the Life of Wisdom from Proverbs. Our goal is to help them grow in their faith and personal relationship with Jesus Christ.
The Rock also meets on Sundays @ 9:00-10:00 am for an in-depth Bible study of the Life of King David. All Middle School and High School age are invited!
There will be events such as service days, camps, retreats, concerts, and other outings for students to get to know one another and grow spiritually.
The Rock is led by our Youth Ministry Leader, Jeff Thurstenson. Along with other adult leaders, these folks will take an active role in praying for, encouraging, and mentoring students within this group.
INVITE | GROW | SERVE
We invite young people to believe in Jesus. We grow young people in their faith and love for Jesus. We serve the people Jesus died to save.
It's what we do.
For more information, contact Jeff @ 479-238-3846, or Pastor Jay @ 479-231-4002 or email: jayf@springcreekfellowship.com