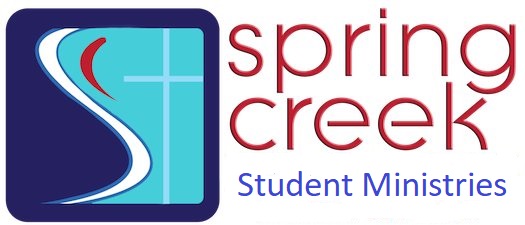 Our goal at Spring Creek Fellowship is to equip students to know God and become disciples. It is not enough for students to have a relationship with a "church" or "youth group", they need to experience a relationship with Jesus Christ.
This group meets Wednesday nights (7:00-8:00 pm) in a time of worship and teaching encompassing all of the student ministry.
The key player in Spring Creek Student Ministries are the small group leaders who takes an active role in praying for, encouraging, and mentoring the students within this group.
We also have periodic events such as service days, conferences, and fun outings for students to get to know one another and grow spiritually.
Our desire is to raise up students that are "on mission". We understand that God has a purpose and plan for each student and desires for each one to embrace fully what God had called them to.
For more information, contact Pastor Jay @ 479-231-4002 or at jayf@springcreekfellowship.com